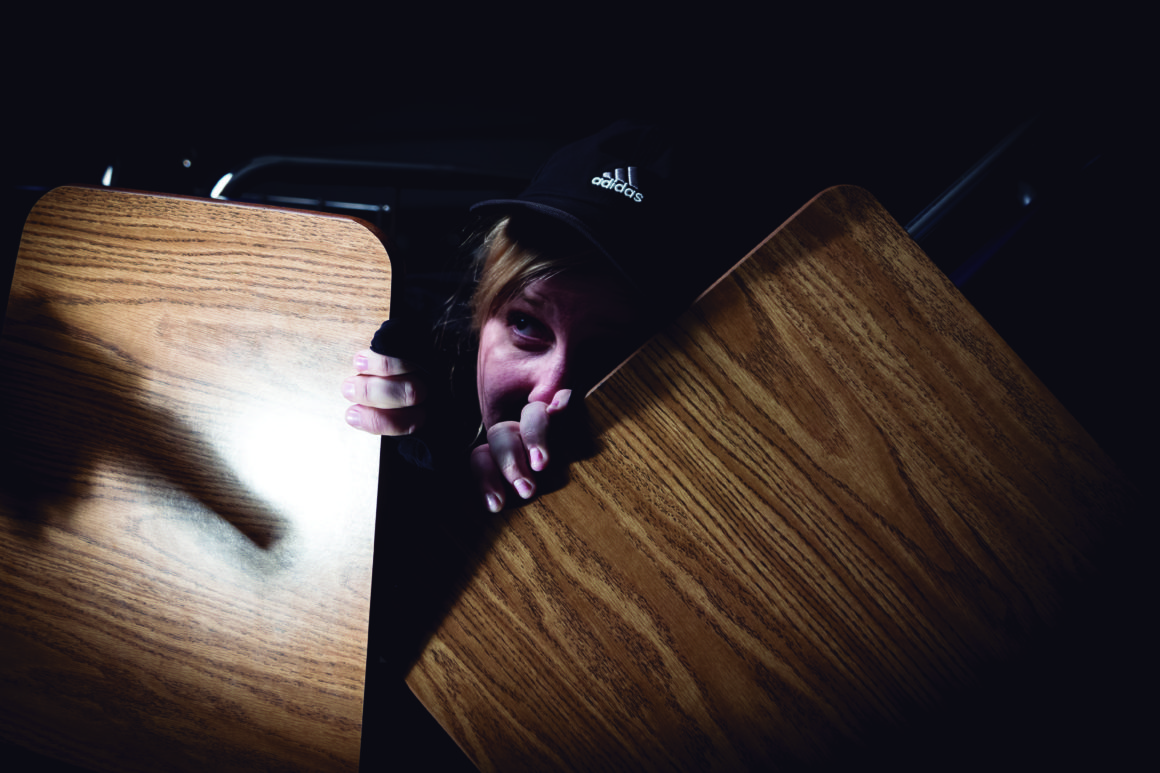 Photo by Kevin Alvarez / Clarion
---
Citrus College will be having a campuswide emergency lockdown and shelter in place drill on Sept. 28.
The drill will take place between 10 a.m. and 1 p.m.
Every student and faculty member has been sent an email with instructions on what to do during the time of this drill.
"It is crucial for everyone to participate in the lockdown because in case of a real lockdown and emergency, everyone knows what to do and how to do it," Levi Velasquez, student assistant of Campus Safety, said. "When you do it enough times, it becomes routine."
If you are indoors during the time of the drill, do the following:
Stay inside the building or classroom until the drill is completed.
Lock all doors and turn off the lights.
Move everyone away from the doors or windows where they can be seen.
Silence or turn off your cell phone.
Get into the most secure position where you are hidden.
For situations involving discharge of firearms:
Drop and cover until the discharge ends and you receive an update that it is safe.
Do not answer or unlock the door for anyone and do not resume regular activities until Campus Safety, Law Enforcement, or Citrus Alert advises to do so.
If you are outside during the time of the drill, do the following:
Move away from the affected area and unless instructed otherwise from Campus Safety.
Find a safe location such as a classroom that is unlocked or safe indoor areas such as bathrooms and barricade the door with anything you can find.
If the classroom or building closest to you is unsafe, proceed to find the closest and safest building.
If there are no classrooms or buildings available, act quickly and find the best and closest shelter you can.
Once you find a safe spot, stay quiet, stay low, and cover yourself from possible gunfire.
"Communication and cooperation is the most important thing during a campus lockdown," Velasquez said.
The email sent out notified everyone to be sure to listen for instructions and updates from Campus Safety, Law Enforcement or the building's Emergency Information Officer if indoors during the time of the drill.
If outdoors, make sure to follow the instructions and updates from Law Enforcement or Campus Safety that will be out on campus.
"Students and faculty should remain calm and listen to instructions during the lockdown," Velasquez said. "During the lockdown, everyone should listen to their instructor for updates, or if Campus Safety comes to the classroom, for their announcement."
---
---