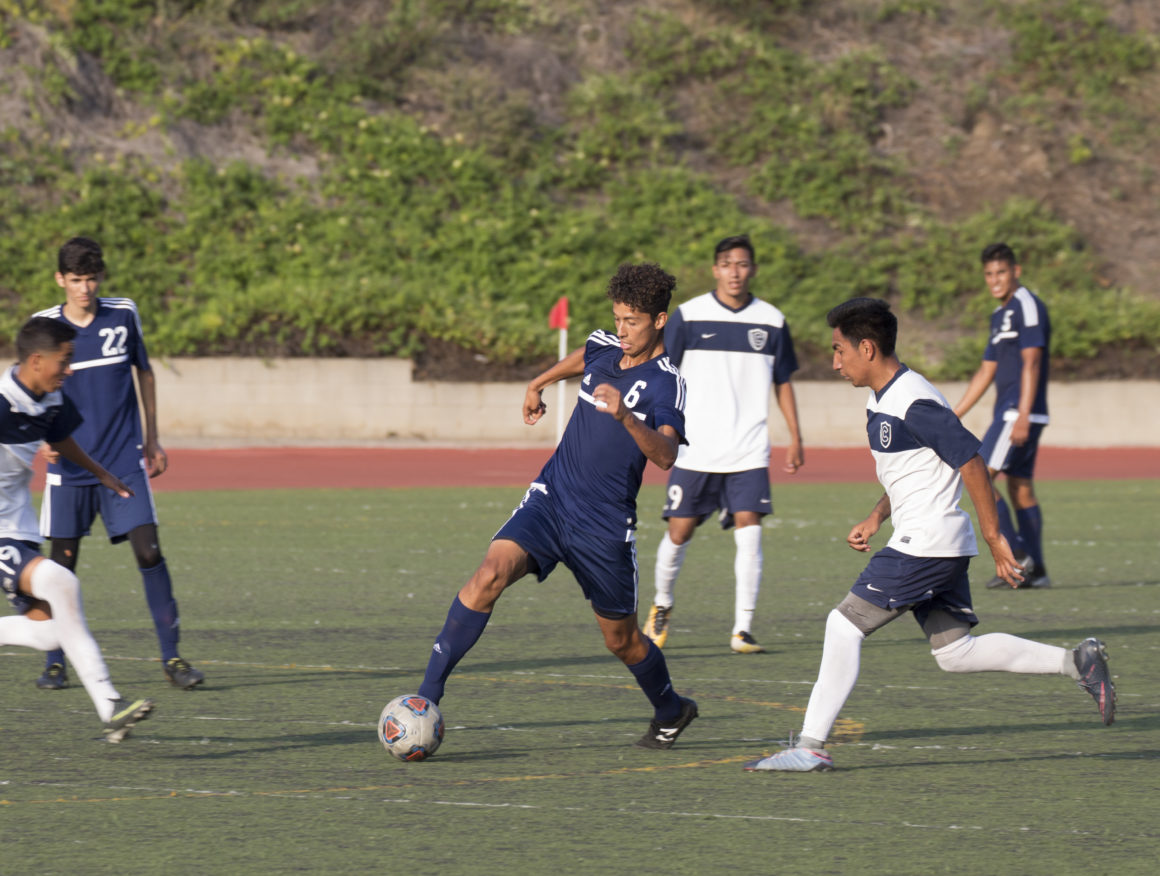 ---
The Citrus College men's soccer team begins conference play this week after starting the season off 2-4-3 outside of the conference.
Though the Owls have only won two of its contests and had to settle for three ties, the offense has shown improvement in the early-going of the season.
Citrus has scored 17 goals through 9 games after scoring 25 goals all of last season. The Owls are averaging 1.9 goals per game, up from 1.3 goals per game last season.
The Owls have received contribution from freshmen Sergio Gonzalez, Patrick Luevano and Eduardo Contreras-Herrera, who have combined for eight goals and six assists.
The trio has complemented sophomore twins, Joel and Noel Rosales, who have scored four goals and two goals, respectively.
With 17 games starting in front of net, Citrus sophomore goalkeeper Jorge Quinones takes a 73 percent save percentage into conference play, only allowing 1.2 goals per game.
Coming off the second most successful season in program history last year (9-7-3, 4-4-2), expectations for the team can be higher going into the conference portion of the schedule, with an improved offense and experienced players in the back line of the starting 11.
Citrus College will travel to face Bakersfield College at 7 p.m. Oct. 13 before returning home to face Glendale College at 4 p.m. Oct. 17.
---
---