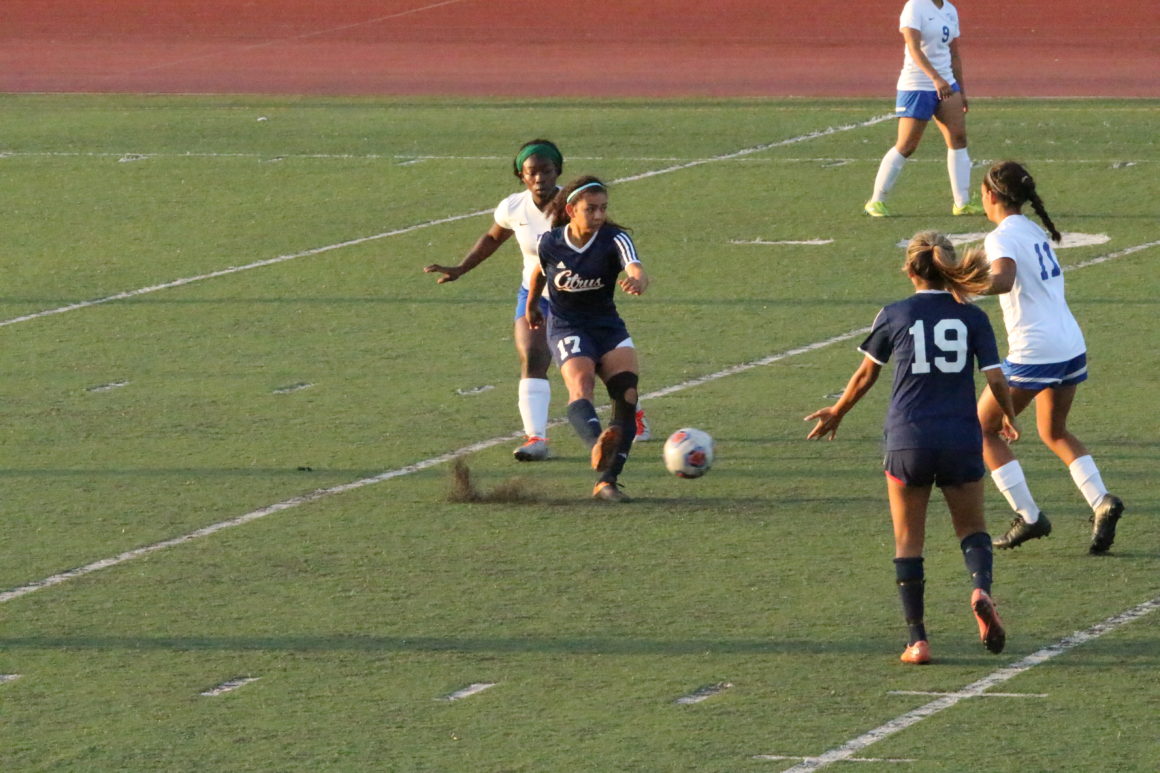 ---
The Citrus College women's soccer team had to settle for a 2-2 draw against the Antelope Valley College Marauders at Citrus Stadium on Oct. 20 at Citrus Stadium.
The Owls got the scoring started in the ninth minute with sophomore Devyn Bagwell's fifth goal of the season. The first half ended 1-0 for Citrus.
The second half started with a penalty kick awarded to Antelope Valley.
Marauder Rielly Rasmussen's attempt was saved by freshman goalkeeper Olivia Handy.
In the 50th minute, sophomore Denise Padilla had to be taken out of the game after a collision with teammate Handy.
Head coach Tim Tracey said that Padilla would recover from the collision before their next game.
"I think she'll be fine," Tracey said. "She just took a donk, and just like a Charlie horse, like everyone has had in their life, she'll bounce back with treatments and hopefully she'll be ready to go Tuesday."
In the 52nd and 53rd minutes, Antelope Valley freshman Lindsey McDermott scored back-to back goals to help the Marauders take a quick 2-1 lead in the second half.
In the 79th minute, the Owls were able to equalize on a breakaway goal from Devyn Bagwell. This was her sixth goal of the season.
Tracey was pleased with the team's performance despite ending the game in a tie.
"The ones we scored were well executed," Tracey said. "We were able to put the ball in the net which has been a struggle all season."
Citrus is now 5-5-4 overall and 0-2-1 in the conference with 19 points of the season.
The Owls play College of the Canyons at 4 p.m on Tuesday, Oct. 24 at Citrus Stadium.
---
---