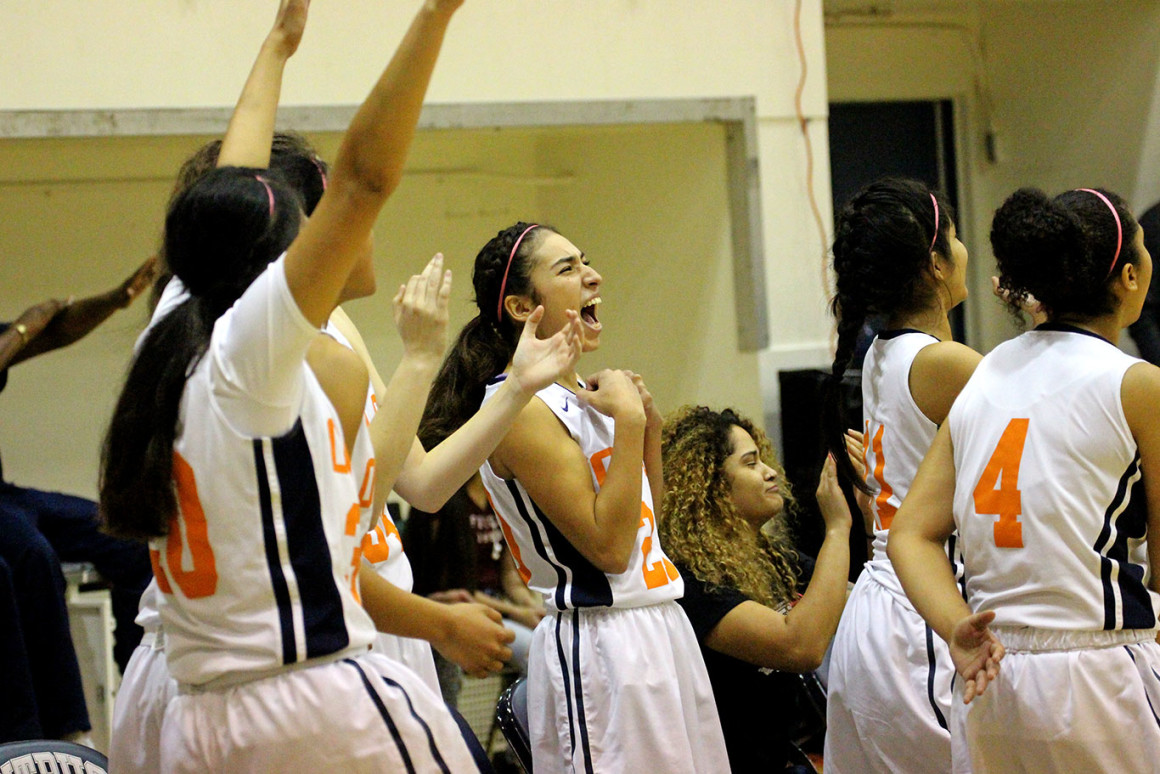 ---
The women's basketball team participated in the 34th annual Lady Charger Classic hosted by Cypress College, a three-day tournament, from Friday, Dec. 1 through Sunday, Dec. 3.
The first game was against the Grossmont College Griffins, which the Owls won, 75-65. The only sophomore on the team, Marisol Chavez-Delgado, was the playmaker of the game, putting up a double-double with 28 points and 12 rebounds. Leading the 14 freshmen for the Owls was Kyanni Brown, who posted 14 points and 7 rebounds.
Head coach Linnae Barber Matthews said her team is putting the puzzle together as a team, figuring out their roles and learning how to play with each other.
"I believe all our pieces are all coming together," Barber Matthews said. "Our chemistry is getting better, our post players Kyanni Brown and Marisol Chavez are working well together. With Marisol as our only sophomore, the girls are trying to learn from her and she's still learning because she had a year off last year with her shoulder injury."
In the following two games of the weekend tournament, the Owls fell to East Los Angeles College, 80-68, on Saturday and Cypress, 64-61, on Sunday, making their record 6-4.
Barber Matthews believes that the result of each game relies on how each player is willing to perform no matter how hard it is.
"They need to understand that every game will be a grind," Barber Matthews said. "It's all about who's showing up that day, who's feeling good that day, who's gonna work well with their teammates, and who's gonna execute."
The Owls will play at 6:30 p.m on Wednesday, Dec. 6 at Chaffey College.
---
---