---
Dear Students:
Welcome to Fall Semester 2014 at Citrus College!
As you begin this new academic year, you will soon discover that this is a special time to be at Citrus College. The 2014-2015 academic year is Citrus College's Centennial!
Early in the early 20th century, the location we know as Citrus College was comprised of orange groves; the cost of a first-class stamp was 2 cents; and "junior colleges," a new idea to provide opportunities for more men and women to attend college, was passed into law.
Local educators adopted this new concept in higher education, and on June 5, 1915, Citrus College was established.
The inaugural class was 37 students and the institution's future was on a stellar trajectory. Today, Citrus College is a nationally recognized institution, has an annual enrollment of more than 18,000 students, and for four consecutive years has exceeded its own record for the number of associate degrees conferred.
Thanks to Citrus College's talented and dedicated faculty and staff, the college offers associate degrees and career/technical certificates in 94 fields of study, as well as a variety of support services such as counseling, financial aid, tutoring, the STEM (science, technology, engineering, and mathematics) Program, the Honors Program, the Veterans Success Center, and more.
This year, in addition to continuing our tradition of academic excellence, there will be celebrations for Citrus College's Centennial. Several events are planned throughout the year, and on Saturday, October 11, you, your family and friends are invited to our Open House from 2 p.m. to 6 p.m. in the parking area near the stadium.
The Open House will feature food, a car show, fun activities and exhibits. Admission is free. Following the Open House, at 6 p.m., please join us for the Homecoming Game, where the Fighting Owls will complete against Bakersfield College. The day and evening promises to be fun-filled and entertaining!
I encourage you to take advantage of all that Citrus College has to offer, and I wish you a successful and rewarding year!
Sincerely,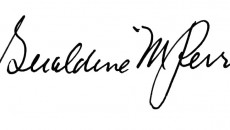 Geraldine M. Perri, Ph. D.
Superintendent/President
---
---